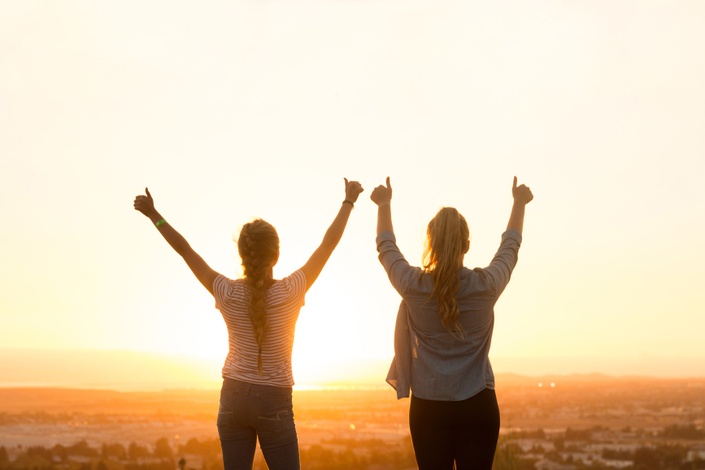 ACTION PLANNING MASTERCLASS
A step-by-step walkthrough of our winning top-down thinking technique
So, you have big things planned this year. But you have no idea where or how to start. That's okay. I've been there and so many of my clients too. And that's precisely why I created this masterclass.
I can't wait to share a very special action planning formula with you. But before we get to the nitty gritty, here's what you can expect:
A step-by-step walkthrough of this winning top-down thinking technique

A real-life example of mastery from one of my clients

An insightful approach to cope with sacrifices and temptations


A beautifully designed workbook with BONUS exercises

A FREE gift to keep you motivated on your journey

There you have it in a nutshell. And for those of you who want to read more, here's the nitty gritty.
Master the art of backward action planning
This is a relatively unknown, but tremendously powerful technique. So much so, that some of the world's highest achievers use it. Including Mount Everest climbers.
I'm going to help you plan for every action using this top-down thinking technique and share a real-life example from one of my clients. Nothing will be too big or too small. We'll make sure your plan is just right for you.
Measure your success every step of the way
So many people think they have to tackle their goals in isolation. And that's not the case. As part of this masterclass, I'll also help you to gather the right people and get a feedback buddy. It's the ultimate way to test what's working and what's not. And take full accountability for your actions of course.
Plan for the bumps in the road
Let's face it. Once you've set a goal, the beginning is easy. You're fired up and ready to go. But when you come face to face with sacrifices and temptations, things get way trickier.
Luckily, there's a way to plan for these in advance. So when they come along, you'll know what to do and keep your laser-sharp focus.
Your Instructor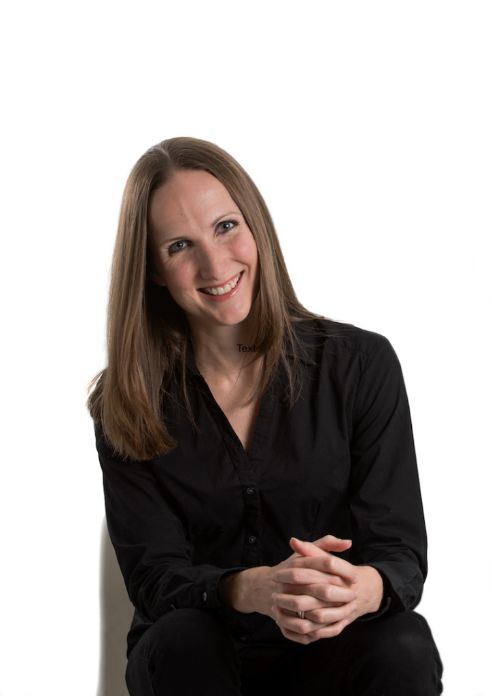 Frani's story starts on a dusty athletics track when she was only 12. She started running because others thought she would be good at it. And when a talent coach picked her up, she continued running for other people. Never for herself.
Unbeknownst to her, she created a pattern and carried the I-set-goals-others-expect-from-me strategy into adulthood. She achieved and performed in the corporate world, but never felt truly happy or fulfilled.
Chasing contentment, she moved from industry to industry, company to company. But it wasn't until she started a regular meditation practice that she found her own truth. After that, she was fired up to start living her purpose and wanted to help others do the same.
Today, Frani is a certified coach, award-winning writer and retired semi-professional athlete. She is also the founder and lead coach at People with Purpose. Through online courses, coaching sessions and guided meditation, Frani helps people design a career and lifestyle they love. So that they can find and live their true purpose.
Class Curriculum
Action Planning Masterclass
Available in days
days after you enroll
FREE GIFT: 20-DAY MOTIVATIONAL QUOTE PACK
Available in days
days after you enroll
Frequently Asked Questions
What is this masterclass about?
In this class, I'll take through our winning top-down thinking technique, step by step. I'll also share a real-life example from one of my clients to make it easier to draw up your own action plan. I'll also share an insightful approach to cope with sacrifices and temptations. And at the end, you'll receive a FREE gift to keep you motivated on your goal setting journey.
Why is this masterclass important?
Without a strategic plan, you're more likely to give up before you reach your goals. And, as many studies now show, the traditional way of action planning isn't very successful. It leads to feelings of distance or analysis paralysis. That's why I'm so eager to share a different way of action planning with you. It's results-driven and designed to keep you motivated.
When is a good time to take this masterclass?
Whenever you set a new goal for yourself! Whether it's big or small, don't try to achieve something without a good plan in place.
Who will benefit from this masterclass?
You and all the other goal setters who are serious about making meaningful changes. To design a career and lifestyle you love, you first of all need to set the right kind of goals and then get your plan in place. I'm here to help you every step of the way.
How do I teach this class?
This class is pre-recorded and in video format. I have also included a workbook you can download and use along your journey.