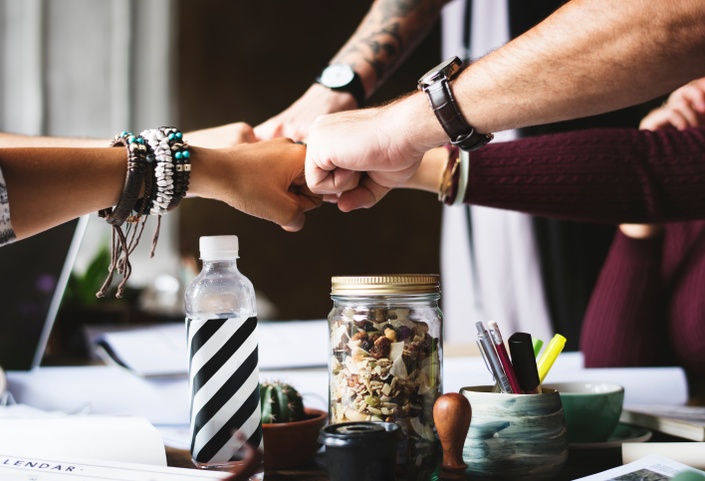 THE ULTIMATE GUIDE TO GOAL SETTING
Your straight-talking guide to move forward with purpose and accomplish this year's goals.
Watch Promo
Without goals or dreams, we are not living but mere existing. The fact that you're here, reading this right now, means you're ready to be the absolute best you can be and create a powerful life with real meaning and purpose.
Maybe you've set a brand-new goal for yourself, but you have no idea where to start. Or perhaps you've always wanted to achieve something, but feel overwhelmed just thinking about it. Whatever it is, you're in the right place.
The Ultimate Guide to Goal Setting is not like other online courses or self-help books. We don't just teach, but coach you towards positive outcomes – helping you master powerful goal-setting tools you can use for the rest of your life. Unlike many self-help books, we don't give you a blueprint of what we think works. You'll learn how to shape your very own strategy to move forward and achieve your next career or life goal successfully.
We also apply the concept of minimalism to all our courses. By stripping away what's not necessary and letting go of what no longer serves you, you'll get closer to your true purpose and the goals you need to set to be true to yourself. From short to medium and long-term goals, design your future and take control of your career, finances, relationships, free time, personal growth, material possessions, health and wellbeing.
Who can benefit from this course?
SCHOOL LEAVERS: Give yourself the best possible start by setting the right type of goals – whether you're going to university, starting your first job or taking a gap year.
GRADUATES: Get clarity on what to do next, build a valuable network and ensure your life is balanced personally and professionally.
CAREER CHANGERS: Set out on your journey by asking the right questions and making sure your next career goal is aligned to what's really important to you.
YOUNG AND EXPERIENCED PROFESSIONALS: Step up to the next level in your work and personal life by breaking through blocks, overcoming fears and designing a results-driven action plan.
RETURNING PARENTS: Re-enter the workplace with the right career and life goals – ensuring you retain a healthy work-life balance while living up to your full potential.
RETIREES: Write an exciting new chapter in your life by doing the things you never had time for and achieving what seemed impossible before.
Enrol now and you'll get:
Access to a powerful goal-setting toolkit that will help you to accomplish personal and professional goals, now and in the future

A goal-setting model that's designed to sidestep the most common pitfalls and reasons for failure

A no-nonsense framework to achieve a healthy work-life balance

A beautifully designed workbook with lots of practical exercises and proven goal tracker

A certificate of completion, plus 25% off one-to-one Skype coaching sessions
Testimonials
Really well structured and targeted towards meeting a specific objective. Techniques and ideas were broken down and worked through methodically and were communicated in a really clear and engaging manner. I appreciated that once new techniques were taught, they were put into practice. Every minute provided value and helped provide direction and purpose.
Led me to my true passions in life which include working for a charity and giving back to society.
Your Instructor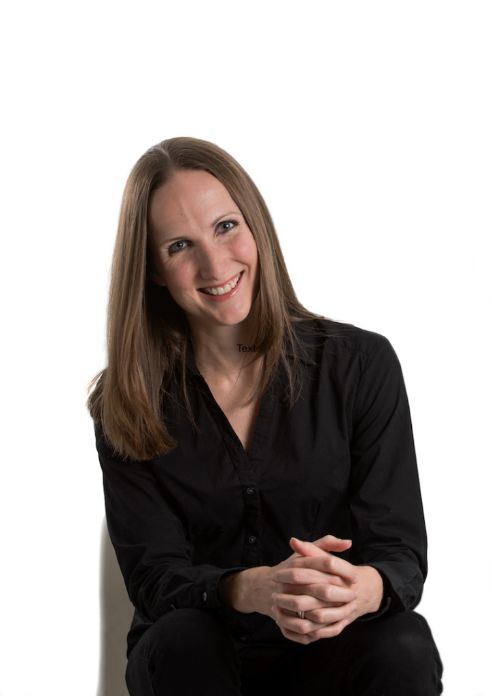 Frani's story starts on a dusty athletics track when she was only 12. She started running because others thought she would be good at it. And when a talent coach picked her up, she continued running for other people. Never for herself.
Unbeknownst to her, she created a pattern and carried the I-set-goals-others-expect-from-me strategy into adulthood. She achieved and performed in the corporate world, but never felt truly happy or fulfilled.
Chasing contentment, she moved from industry to industry, company to company. But it wasn't until she started a regular meditation practice that she found her own truth. After that, she was fired up to start living her purpose and wanted to help others do the same.
Today, Frani is a certified coach, award-winning writer and retired semi-professional athlete. She is also the founder and lead coach at People with Purpose. Through online courses, coaching sessions and guided meditation, Frani helps people design a career and lifestyle they love. So that they can find and live their true purpose.
Class Curriculum
GETTING THE RIGHT MEASURES IN PLACE
Available in days
days after you enroll
FINE TUNING FOR SUCCESS
Available in days
days after you enroll
MOVING FORWARD AND TAKING ACTION
Available in days
days after you enroll
Frequently Asked Questions
What is this course about?
This hands-on course combines the best goal setting theories, tips and proven strategies to help you succeed at achieving your next career or life goal.
How is this course structured?
The content is broken up into three weeks, but you're welcome to do everything in one go – it all depends on how much time you have. This is a multi-media course, designed to keep you interested and motivated. Theory is shared in short video clips and a handy slideshow, and there are plenty of exercises in the workbook to flex your goal setting muscles.
What will you get out of it?
You will learn how to rate important areas in your life and adjust your goals accordingly. You'll prioritise your goals and make sure your goals are aligned to your values. You'll also find out how to make your goals specific, build a support network and break through blocks and fears that may be holding you back. And finally, you'll learn how to draw up an achievable action plan to move forward.
What is expected of you?
To make the most of this course, I recommend setting aside enough time each week for both theory and practice. It will also be helpful if you do the course in a quiet place, so you can give it your full attention. This is a practical course, so make sure you have downloaded the workbook before you start.
Where did the content come from?
The content is both fun and a little challenging. Every bit of theory and practice is well researched and tried and tested by many of my clients over the years. I've created this online course to bring a successful goal setting model to more people.
Where can you apply the teachings?
This course is designed to help you achieve career and life goals. Areas that I highlight (I call them the dimensions of wellness) are career, financial, free time, material possessions, relationships, health and appearance, making a difference and personal growth.
Who will benefit from this course?
Anyone who wants to set and achieve a goal that brings meaning and purpose to their life.
Who will not benefit from this course?
This is a practical, hands-on course. So you'll be doing many little exercises throughout. If you're not willing to put in the work, you won't see results.
Why is this course important?
Research shows that only 8% of people succeed at the goals they have set for themselves. I want you to set yourself up for success right from the start and become part of this 8%. Studies also highlight that having a goal in life makes us happier. And in Nietzsche's words: "He who has a why can bear almost any how."
When is the best time to do the course?
Choose a time that works best for you. Some of us are better in the mornings, while others prefer evenings. I also don't recommend doing the course when you're feeling sick or exhausted. This naturally leads to more negative thinking which is not a great space for goal setting.
When will I see results?
This course is packed with little wins, so you'll start feeling motivated right from the start. I'll also share ways of tracking your progress to measure what's working, and what you need to do differently.